News » Hot showers are guaranteed with the Glen Fuels Magnus Monitor System
2022-02-24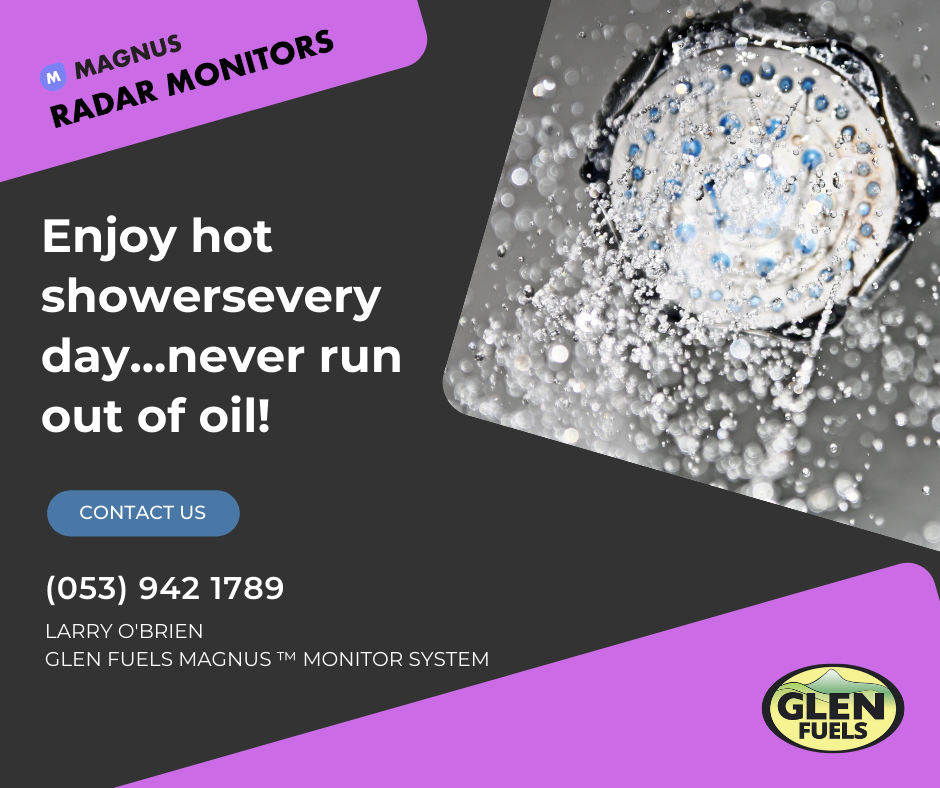 Have a hot shower with Magnus™ Monitor
Did you ever get that horror feeling of getting up in the morning and getting into the shower to find the water is cold? You turn on the immersion but 20 minutes later, the water is still cold.
Why? Because the heating oil has run out.
Why? Because you forgot to dip the tank and order a top-up!
Glen Fuels Magnus™ Monitor System
Install a Magnus™ Monitor on your oil tank from Glen Fuels and monitor the oil level in your tank from your smart phone.
For added back up, Glen Fuels will also keep an eye on your oil tank and will inform you when the level of oil in your tank drops below a certain level.
The Glen Fuels Magnus™ Monitor System ensures you never run out of heating oil and will always be guaranteed that hot shower!
Only available at Glen Fuels
To find out more please contact any of the Glen Fuels depots or field sales representative, Larry O'Brien.
We will be only be too delighted to talk you through the various options you can available for Magnus™ Monitor.
Glen Fuels - Energy for Everything