News » Glen Fuels Salmon and Pasta Bowl
2022-01-17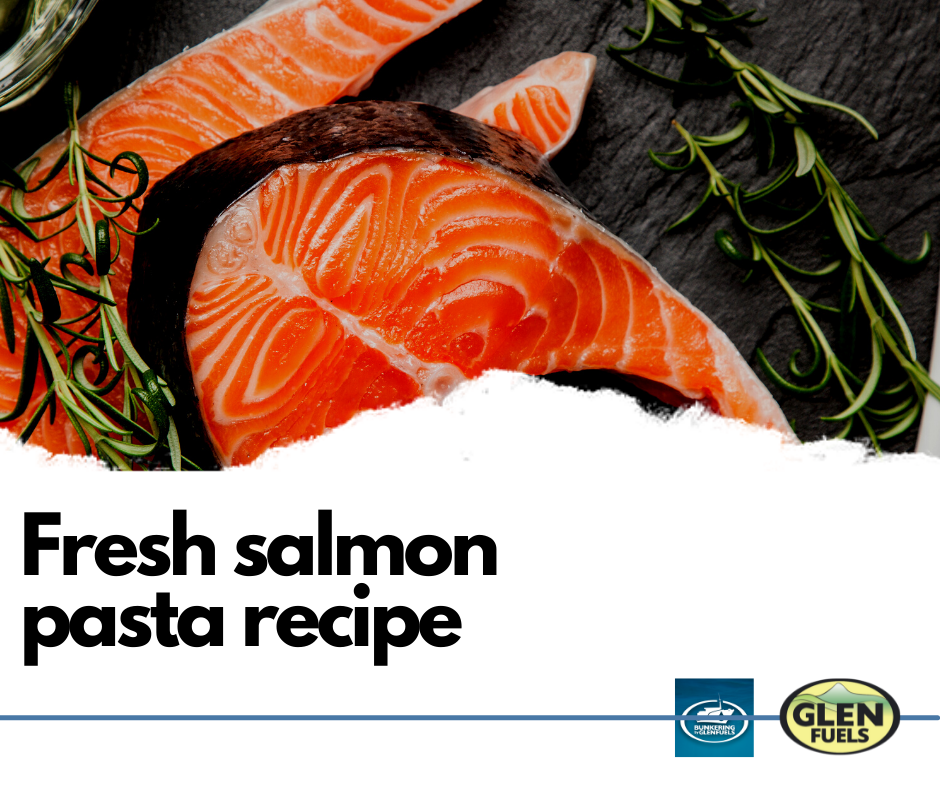 Fresh Salmon
One of the top health benefits of eating salmon, either raw or cooked, is that it is high in omega-3 fatty acids which improves brain function and decreased risk of cardiovascular problems.
The Glen Fuels Salmon and Pasta Bowl is a quick and simple recipe contains carbohydrates, fiber, fat and protein. It can be prepared with just a five ingredients, a couple of pots and in the tiniest of kitchens without compromising on flavour.
Salmon, Courgette and Penne
For two people:
200g penne (Rummo and Barilla brands)
1 salmon fillet
2 medium courgettes thinly sliced (optional: cut out the seeds)
1 spring onion, finely chopped
1 clove of garlic, peeled (leave it whole - do not chop)
1/2 cup white wine
2 tsp olive oil
Salt and Pepper
1. In a pot sautee spring onion on low heat for 5 minutes in 1 tsp of olive oil (lid on the pot).
2. Increase heat to medium and add sliced courgette. Allow to turn golden. Stir frequently for 3 - 5 minutes.
3. Season with a nice pinch of salt. Turn off the heat and leave to cool (uncovered).
4. Pat the salmon dry and cut into 1cm cubes.
5. In a seperate pot, heat 1 tsp olive oil and move the garlic clove through the oil for 1 minute.
6. Remove the garlic and add the salmon.
7. On high heat cook the salmon so that it turns golden brown (do not burn). Add in the white wine and cook to evaporate. Add salt and pepper to taste. When the wine has evaporated (dried out), turn off the heat.
8. Cook the pasta. Bring a pot of water to the boil. Add a generous amount of salt. The water will now boil hard. Add the penne and give a quick stir to seperate. Cook according to the instructions on the packet.
9. While the pasta cooks, heat up the courgette sauce to dry out any liquid that may have formed during the cool-down period. When dried out, add in the salmon.
10. Take a cup of the starchy pasta water and keep to one side. Then strain the pasta. Add the pasta to the salmon and courgette and mix together. If it's too dry, stir in a small amount of pasta water (over a medium heat).
Enjoy!
Glen Fuels - Energy for Everything