News » We Love Irish Seaside Spuds
2018-11-30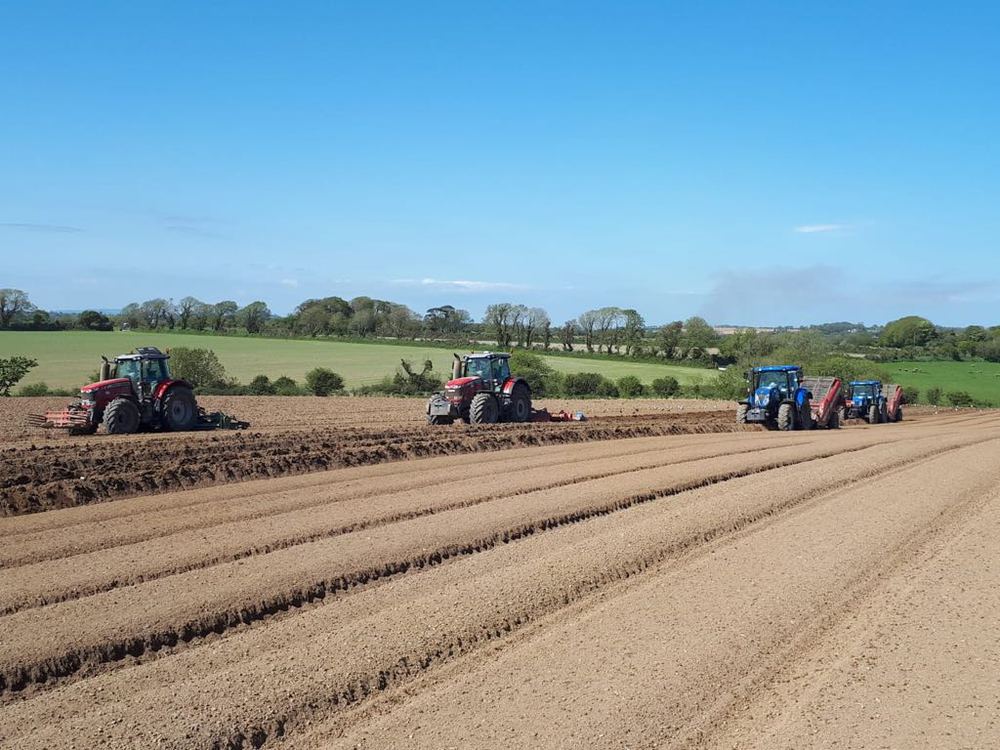 We Love Spuds
Ian at our Rosslare depot sent us these stunning pictures of Irish company Kilmore Potatoes sewing potatoes on land in Tullow, Co. Carlow.
The potato is a great partner to meat, fish, veg, herbs and pulses AND it helps cure hangovers due to its potassium content; the vitamin c in the skins will give your skin a glow; and it's got vitamin B6 to put you in good mood and ensure your brain is firing off all cylinders. Irish spuds are delicious with a knob of butter or a drizzle of olive oil and sprinkle of salt.
Fun Fact:
"Spud" is the tool used to dig holes before planting.
Glen Fuels Agri Services:
Glen Fuels supplies potato producers with green diesel and lubricating oils.
Glen Fuels - Energy for Everything
This article also appeared on Glen Fuels Rosslare website.