News » Write by the Sea
2018-09-28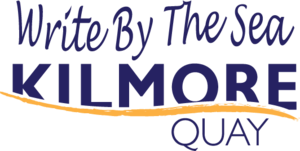 Write by the Sea:
When Glen Fuels Rosslare signed up to support the very first Write by the Sea, we knew it would be a great success. It is a wonderful concept hosted in the tranquil fising village of Kilmore Quay. Check out our blog archive for lots of articles and images of Kilmore Quay, click here.
2018 Programme:
On Friday 28th, Saturday 29th and Sunday 30th September attendees can look forward to:
Interviews with well-known authors
Working with an Agent
Getting Your Book Published
Experiential Workshops
Readings
Talks
Writing for Theatre
Crime Writing
Song Lyric Writing
Story Telling
Poetry
Delicious Lunches, refreshments and convivial conversation!
To view the complete programme, click here.
Community Support:
Support for Write by the Sea has swelled year on year. In 2018 we are delighted to team up with businesses from all over Co. Wexford in support of the festival, including: Ceadogan Rugmakers - Little Saltee Chipper and Restaurant - Errigal Bay Wild Atlantic Seafood - Inish Pebble - Talbot Wexford - Kilmore Quay Lifeboat - Brady's Mace - Clayton Whites Hotel - Maldron Hotel Wexford - Kelly's Resort - Silver Fox Seafood Restaurant - Wallace's Home Value - Wexford People - Saltees Fish - Kehoe Marine - Sofrimar - Medilink - Ireland's Own - Errigal Bay - Coast - Wexford Arts Centre - Ireland's Ancient East - Wexford Local Development - The Book Centre - RTE - Waterford Institute of Technology - Wexford County Council - Flag South East.
This article also appeared on Glen Fuels Rosslare website.
Glen Fuels - Energy for Everything!