News » Ian Murphy, Bunkering Manager
2019-01-29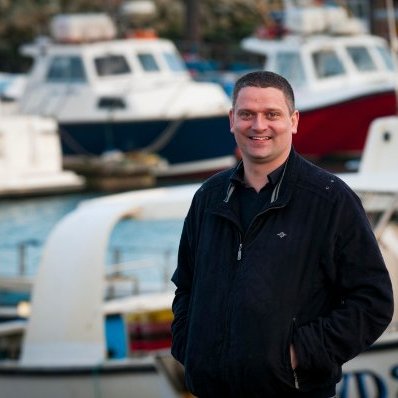 Growing up in the Kilmore Quay area, I developed a love of boats and trawlers from a very young age. Upon joining Glen Fuels, I approached Alan Keyes with the idea of establishing a marine fuels department - they say that if you do something you love, you'll never work a day in your life.
Combining my knowledge and passion with the Glen Fuels fleet, logistical expertise and unrivalled customer service levels; Glen Fuels is now the leading distributor of fuel to the marine sector throughout Wexford. As Glen Fuels opened new depots in key locations, we began working with more fishermen and skippers in Wexford, Waterford, Cork, Wicklow and Dublin.
Drawing on the established and trusted relationships between Glen Fuels and other independent drivers/depots, Bunkering by Glen Fuels organises delivery of marine fuel oils to 33 river and sea ports throughout the Republic of Ireland, Northern Ireland and Europe.

You've come here to see if we can solve a problem. Bunkering by Glen Fuels has the solution:
Marine fuel and lubricants supplier in Ireland.
Flexible service that can meet your fast-changing needs.
Small tankers to navigate tight spaces on busy piers and harbours.
A mixed fleet of lorries that can deliver up to 37,000 litres.
A team that can find solutions to a multitude of challenges.
Renewable energy technolgies for your fleet.
Please contact me on 053-916 3005 or ian.murphy@glenfuels.com
Glen Fuels - Energy for Everything